Our Staff
Karen Kallen
Karen Kallen, Senior Constituency CO-Ordinator in my Brooks office was born and raised on a farm near Weyburn Saskatchewan. She moved to Brooks, Alberta in 1973. Karen Worked for the local radio station Q13 from 1989 to 1993. At the same time, she studied at the Medicine Hat College for Office Technology courses.

In fall of 1993 Karen went to work for the newly elected MP Monte Solberg as the Constituency Assistant in the Brooks office until fall of 2008 when he retired from politics. She then went on to work for LaVar Payne, MP for the Medicine Hat Constituency until October 2015. Now, Karen brings her many years of expertise working for MPs in our area to my team as my Constituency Assistant for the Bow River riding. Karen spends her free time hiking, camping, and cruising on her Honda Goldwing with her husband Huby.

Karen and Huby have been happily married for over 20 years, have 2 daughters, 1 son and 5 Grandchildren.
Holly Michalchuk
Holly Michalchuk, Chief of Staff in the Ottawa office was born and raised on a farm in the rural outskirts of Cobourg, Ontario. Growing up on a farm and being in the country was something she enjoyed immensely.

Holly attended Heritage College in Cambridge, Ontario where she earned a Diploma in Lay Counselling and Social Work. She began her career in Politics in 2005 working in a Constituency office in Cambridge, Ontario for the local Member of Parliament. Moving to Ottawa to work in the Member of Parliament's Hill office in the fall of 2006, she began her career on Parliament Hill working in various Administrative, Legislative and Management positions. Holly most recently spent over 5 years working for the Member for Medicine Hat, LaVar Payne, and was happy to continue on in this office. 

Holly is a proud Military wife; her Husband Walter serves as an Aerospace Engineer and has been an Officer in the Royal Canadian Air force for over 20 years. Holly and Walter have 2 young daughters, and are raising their family in the small Agricultural town of Richmond, Ontario. Holly enjoys gardening and photography.

Holly can be reached in the Ottawa office at 613-992-0761

Andrea Hook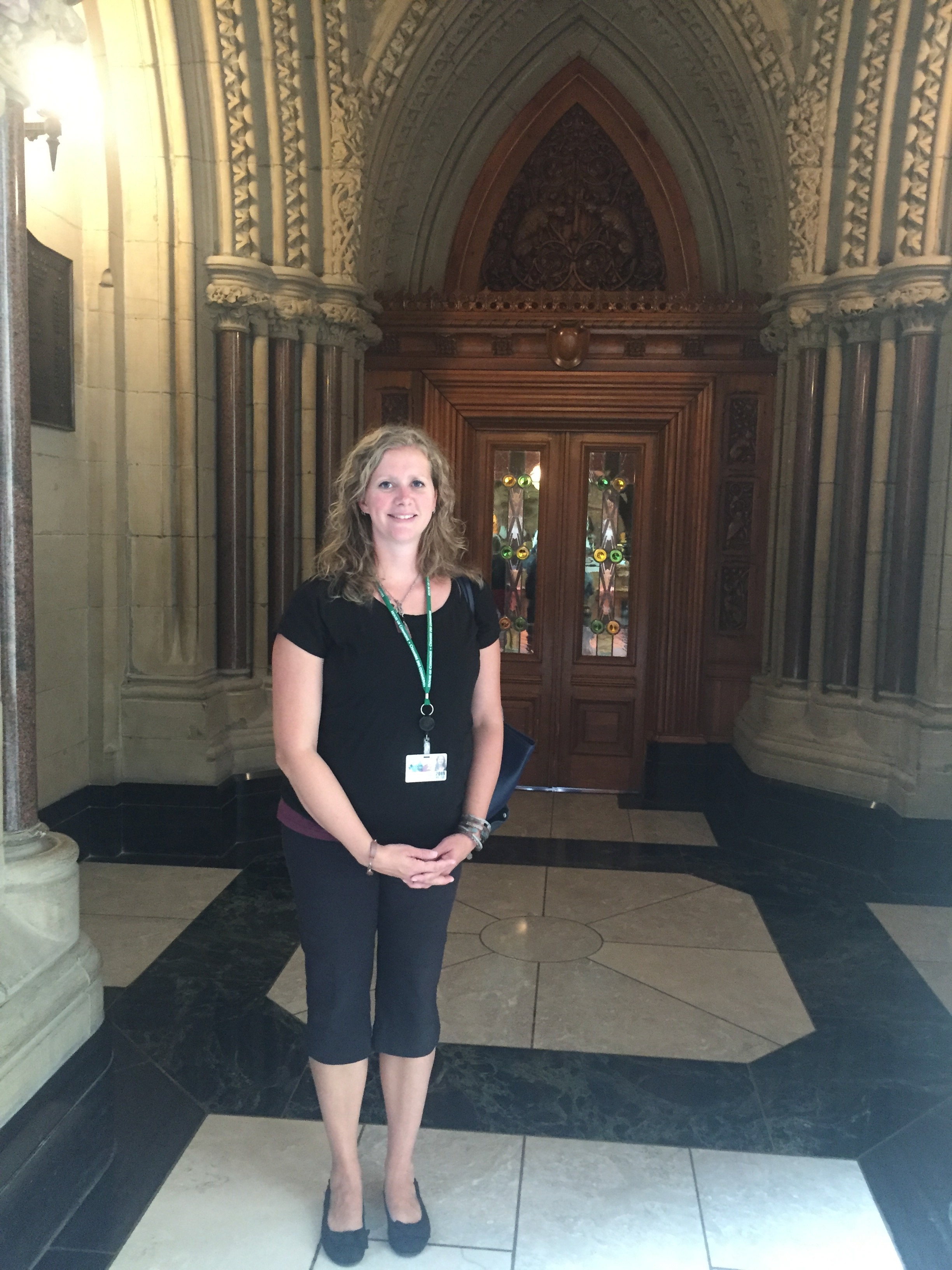 Andrea Hook, Constituency and Outreach Assistant in my Strathmore office was born in Killarney, Manitoba. She has been slowly migrating West, moving to Southern Alberta in 2002 and most recently relocated to Namaka, Alberta in December of 2016. Andrea joined our team in February of 2016.

Andrea is married to Brent, 17 years and counting and mother to 3 boys. She enjoys camping, hiking and kayaking as well as dirt-biking with her boys. She can often be found on a local beach or hiking throughout the summer months.

Andrea can be reached in the Strathmore Office at 403-361-2980
Greg Gougeon
Greg Gougeon, Legislative Assistant in the Ottawa office, was born and raised in Ottawa. He has always had an avid interest in politics, and considers himself lucky to have been able to stay close to home while pursuing his passion.

Greg attended Carleton University in Ottawa, where he earned a B.A. in English with a Minor in Political Science. He started on Parliament Hill in 2014, as a Correspondence Writer at the Office of the Prime Minister. Most recently, he worked as a Special Assistant to the Rt. Hon. Stephen Harper, P.C, prior to joining Mr. Shields' team.

Greg loves to spend his free time out on the water bass fishing. He enjoys reading about history, and, of course, politics. Greg may be reached at 613-992-0761